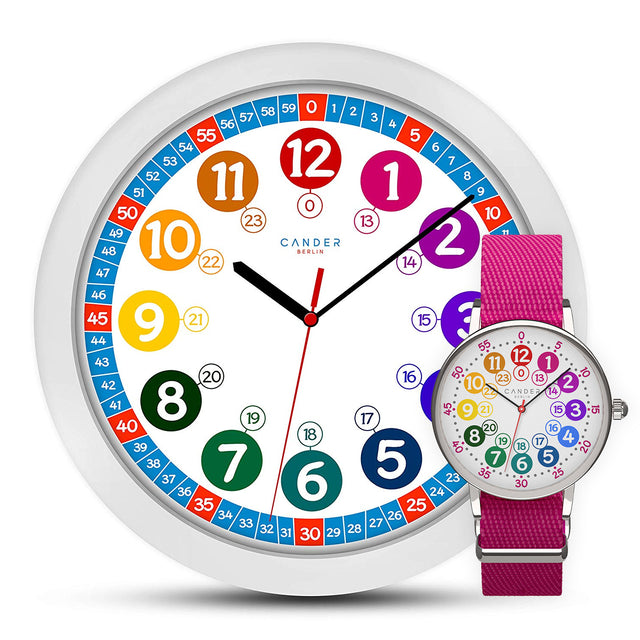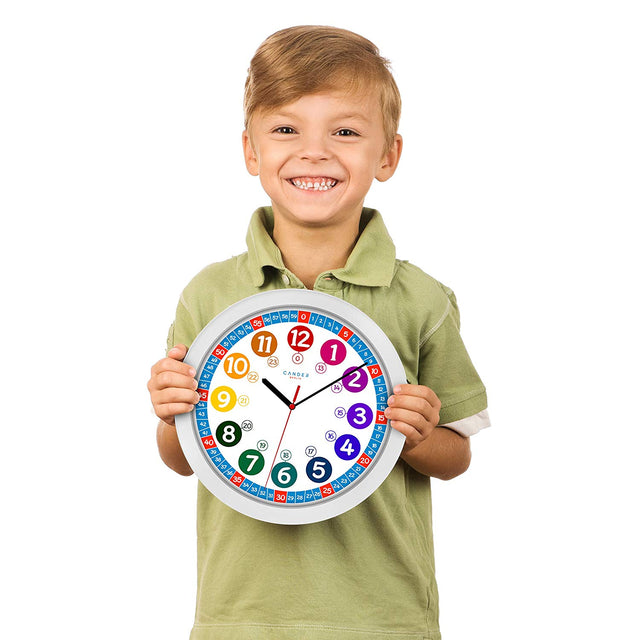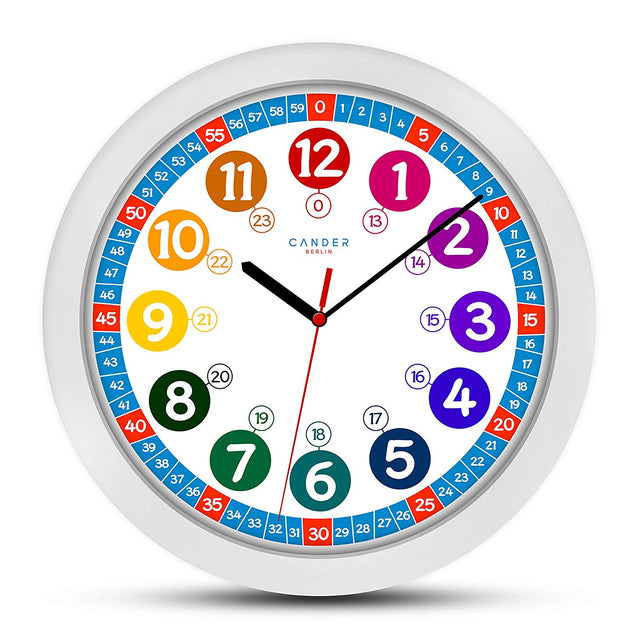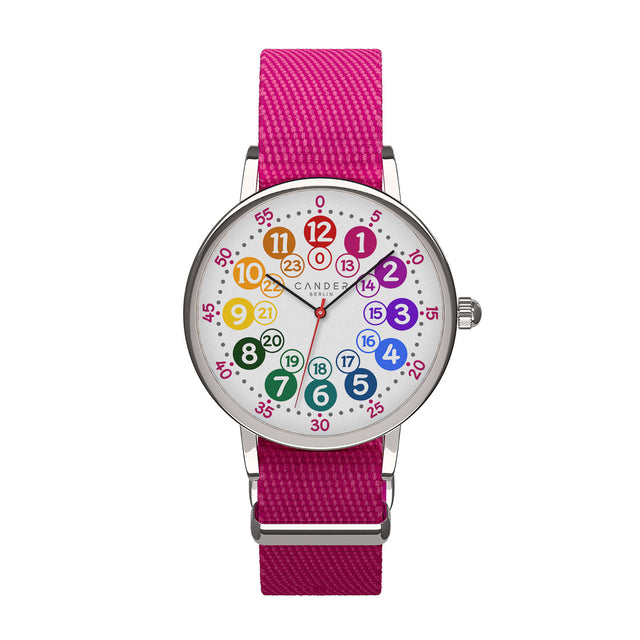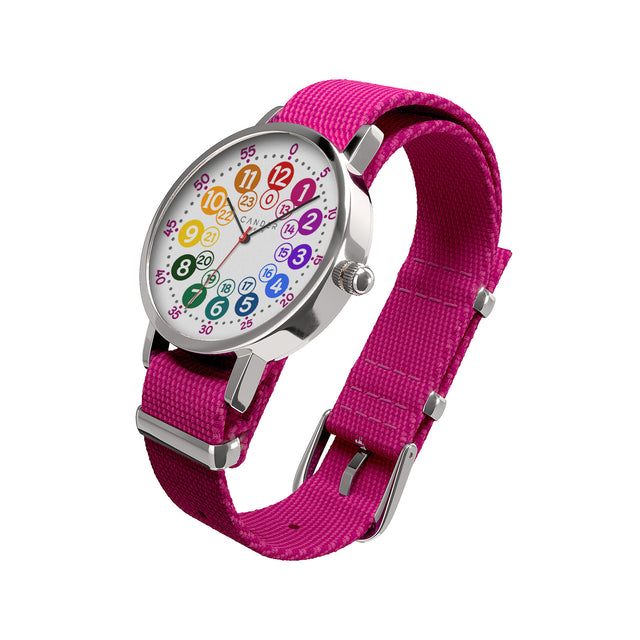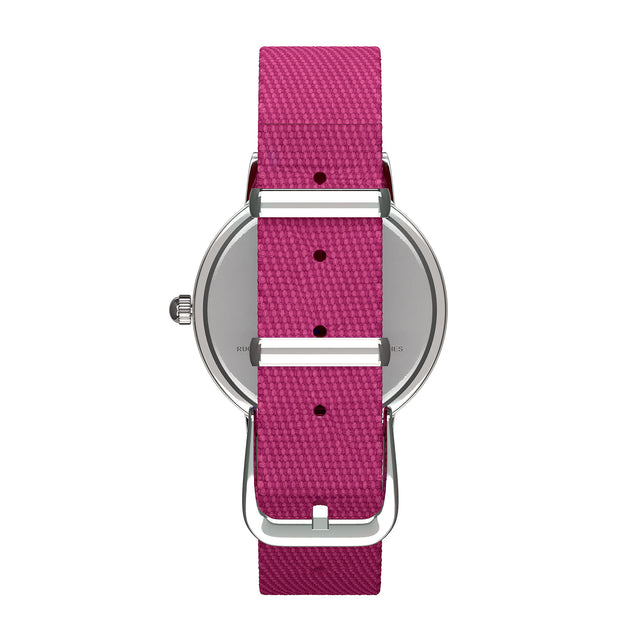 MNU 1030 S children's wall clock and MNA 1030 M wristwatch
wall clock
Clock diameter is 12 inches (Ø) 30.5 cm
Built-in sweep clockwork works almost silently
High-quality plastic frame with a high-gloss surface guarantees you a beautiful look
Learn how to read the time easily thanks to the 12- and 24-hour format
Now it's even easier to learn to read the time. Teach your child to read the time in minutes with the Cander Berlin wall clock, regardless of age and learning ability. The watch allows you to learn how to read the digital time with an analog watch. It displays both 12-hour and 24-hour digital time format. The built-in Sweep clockwork is completely silent - no annoying ticking or buzzing can be heard. It is suitable for both boys and girls and can be found in every room in the children's room. The colorful design makes learning even more fun.
| | |
| --- | --- |
| Product height | 30.5cm |
| Product width | 30.5cm |
| Product depth | 5cm |
| Product weight | 470g |
| | |
| --- | --- |
| package height | 32cm |
| Packaging width | 34cm |
| packaging depth | 9cm |
| Packaging weight | 980g |
Children's wall clock, children's clock, children's clock, wall clock for learning time, clock for learning time
---
Watch
Clock diameter is 30mm
High-quality Japanese Seiko movement including battery
Watch is splashproof, but not suitable for full immersion in water
Breathable, washable, quick-change fabric wristband
Learn how to read the time easily thanks to the 12- and 24-hour format
The watch is powered by a high-quality Japanese Seiko movement and ensures reliable timekeeping. It features a woven fabric strap and a metal case with a polished stainless steel base. The children's watch is splash-proof (1 ATM).
| | |
| --- | --- |
| Product height | 23.7cm |
| Product width | 3.0cm |
| Product depth | 0.7cm |
| Product weight | 20g |
| | |
| --- | --- |
| package height | 19.5cm |
| Packaging width | 5.5cm |
| packaging depth | 2,8 cm |
| Packaging weight | 100g |
Größe und Gewicht
Technische Details